Free Teaching Resources
Are you looking for CCSS-aligned educational resources like printable worksheets, video lessons, interactive quizzes, and educational games? Then Tutoringhour.com is the place for you. Bid goodbye to your grammatical problems and arithmophobia with tutoringhour.com! Step-by-step procedures, explicit explanations with examples, online practice exercises, animated video lessons, fun games, engaging worksheets, adequate learning, and teaching resources all under one roof free for students, teachers, and home-schooling parents. This online help is designed keeping in mind the struggles of K-12 students. Simple language, lucid explanations, helpful tricks, and techniques make learning a breeze!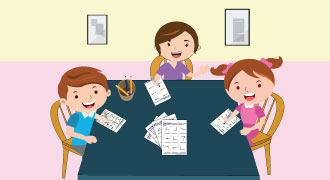 If you are the kind who thinks "Practice makes perfect" and are keen for a variety of everyday practice worksheets, and if making worksheets is a difficult task for you, then use this printable collection of free worksheets for kids.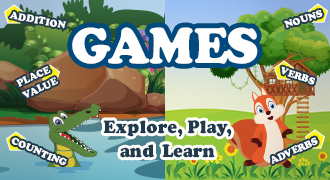 A real show-stealer, our math and English games are a whiff of fresh air. The idea is you play while you learn. In other words, we help you take the sting out of the most daunting ELA and math concepts by presenting them in the form of thrilling games.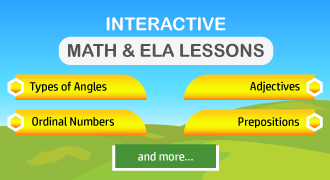 The good news is math and English have just found a new way of instruction! We're happy that you'll now learn with a lot more heart and nuance than ever before. Witness a shift from the boring to the amusing, the preachy to the engaging, and the pedantic to the interactive.
Printing Help
The worksheets on this website are in pdf format. You'll need an Adobe Reader to view the worksheets. If your computer doesn't have an Adobe Reader installed you can download it here. Adobe Reader
Open the PDF file. Then click on File on the top left-hand corner. Click on print.
Customize the printing options as per your requirements and you are done! That's simple, isn't it?