Membership Information
Read on and unlock the benefits of being a member.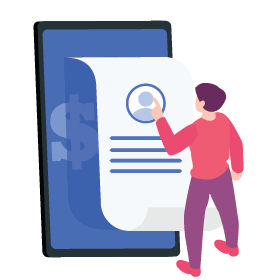 How much do I have to pay?
Take out a subscription to tutoringhour.com by paying only $29.95 (USD) per year, less than 8 cents a day.
What is the validity of the membership?
Membership is valid for 365 days, starting from the date of subscription.
What smart features can I enjoy as a member?
We have a bunch of smart features for our members.
Printable Worksheets
1. Math, ELA, Science, & Social Studies Worksheets
2. Downloading all three worksheets with a single click
3. Access to answer keys for all worksheets
4. Sharing links to worksheets directly via WhatsApp, email, and Google Classroom
5. Adding worksheets to "My Collections"
6. Creating folders to manage and organize worksheets
7. Downloading an entire folder as a .zip file
8. Creating workbooks with worksheets of your choice
9. Learning how to solve math problems with examples and step-by-step instructions
Digital Worksheets
1. Access to digital math and ELA worksheets
2. Generating randomized questions
3. Previewing and assigning worksheets
4. Creating groups
5. Adding children
6. Generating a unique passcode for child login
7. Auto-grading worksheets
8. Tracking progress
Do you charge for individual subjects?
No, we don't. With just $29.95, you can access all subjects: math, English, and science.
Can my children practice different grade levels?
Yes, they can. Children have access to multiple grade levels. You won't need to purchase multiple memberships for multiple grades.
What member benefits do I get with Tutoringhour.com?
As a member of tutoringhour.com, you get unrestricted access to 20,000+ printable worksheets in math, English, and science. You also get access to our digital worksheets.
Is there a limit to how many worksheets I can download?
No, there's no limit to the number of worksheets that can be downloaded.
Do my students or children need to buy a membership to access the online worksheets?
No, they don't need to. They can log in to the website using the unique passcode and complete the assignment. However, they will not be able to access any other part of our website.
Do you regularly add new worksheets and topics?
Our "What's New?" section is your gateway to all that's new on our website. We always update our worksheets and come up with material that offers users fresh, fascinating insights into existing or new topics.
Can I get a refund if I don't wish to continue?
If you wish to cancel your subscription, you can do so at any time by simply emailing us. To get a refund, though, you'll have to notify us within 7 days of your subscribing to our website.
Read our Refund Policy for more on this.
Will my account be automatically renewed every year?
No, it won't. As a matter of fact, we do not have an auto-renewal feature on our website. Instead, we write to remind you a few days before your membership expires so you can renew your membership and continue to enjoy access to our resources.
Do I get email support?
Yes, you do. Our email help is available 24/7. Please write your queries, including your feedback and/or suggestions, at any time of the day. We're determined to better ourselves every day.