Dividing up to 4 Digits by 1-Digit Numbers Worksheets
Keep young mathematicians excited about practice with our dividing up to 4 digits by 1-digit numbers worksheets. Direct students to perform long division using the five steps: divide, multiply, subtract, bring down, and repeat or find the remainder. Download our free long division pdf worksheets and see how learning takes a turn for the better.
These pdf worksheets are ideal for 3rd grade, 4th grade, and 5th grade students.
Exclusive Dividing up to 4 Digits by 1-Digit Numbers Worksheets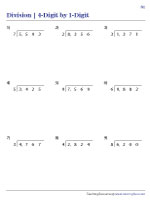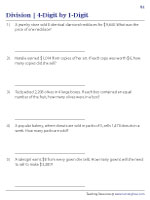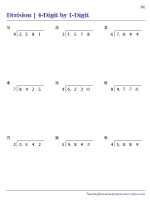 4-Digit by 1-Digit Division with Word Problems
Students in grade 5 will prove their mettle by quickly translating word problems into mathematical expressions involving division. The set also includes a collection of standard division problems.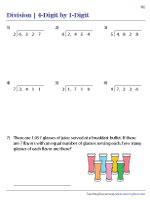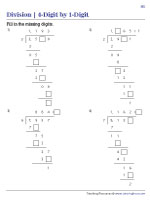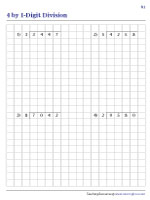 4-Digit by 1-Digit Division with Area Models
Breeze through this collection of pdfs and practice dividing 4-digit numbers by single-digit divisors using area models. With the help of these rectangular models, the division of large numbers becomes super easy.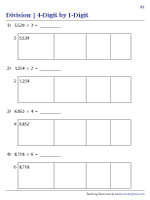 2 or 3-Digit by 1-Digit Division
Present your learners with a challenge on division problems by bringing to the fore these pdfs that give insight into dividing two or three-digit numbers with single-digit numbers.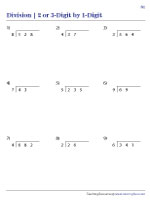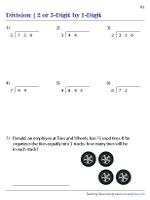 Dividing 3 or 4-Digit by 1-Digit Numbers
Access these pdfs on dividing three or four-digit numbers by 1-digit numbers to give a fresh impetus to the practice of long division. Some problems may have remainders.