Percent Word Problems Worksheets
The beauty of our pdf percent word problems worksheets is they deliver the concept of percentages, which when taught as an abstract concept can trip children up, as fun, realistic, and vivid as it could be. The tasks include calculating percentages using word problems, finding a percent increase or percent decrease, and more! Word problems require students to read, interpret the situation, and use the correct formula to find the answer. The printable resources are included with answer key to help students instantly double-check the solutions.
These pdf worksheets are most recommended for students in grade 5, grade 6, and grade 7.
Select the Measurement Units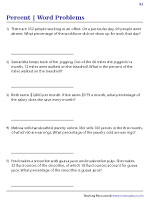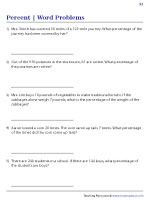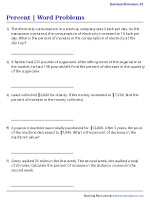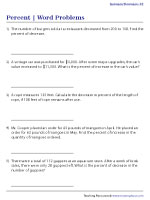 Percent Error Word Problems Worksheets
Predictions don't always come true! Grade 6 and grade 7 children experience this firsthand in this pdf, as they draw on word problems that use the correct formula to identify the percent error.