Area of a Trapezoid Worksheets
Are you frantically toggling between websites looking for worksheets on area of trapezoids? Don't worry! Tap into our unlimited supply of free printable pdfs with accompanying answer keys and stay ahead of your peers with oodles of practice on area of trapezoids. These worksheets are available in both metric and customary units.
These pdf worksheets are most recommended for students in grade 5 through grade 8.
CCSS: 6.G, 7.G

Select the Measurement Units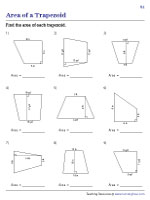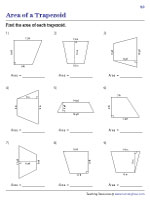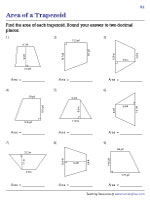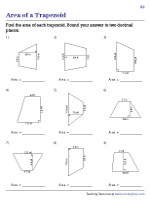 Unit Conversion | Worksheet #1
Pay careful attention to the unit specified in the answer and convert the units to the same unit and then find the area of the trapezoid.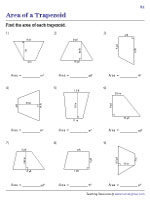 Unit Conversion | Worksheet #2
Focusing on unit conversion, this printable pdf can be used to test how effectively students can convert between units and find the area of trapezoids.