One-Step Equations Worksheets
Our free, printable one-step equations worksheets are guaranteed to upgrade children's equation-solving skills. This set offers ample practice in solving one-step equations involving addition, subtraction, multiplication, and division. Brighten your prospects with an ensemble of exercises such as solving one-step equations involving integers, fractions, and decimals and applying them in geometry.
These pdf one-step equation worksheets are a great resource for children of grade 6, grade 7, and grade 8.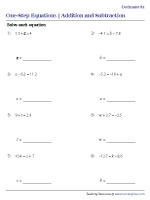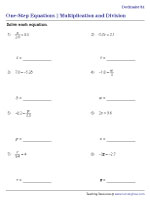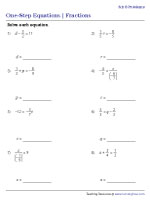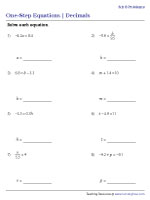 Solve and Verify - One-Step Equations
Revise and review the concept with these pdf solving one-step equations worksheets! Get your students to plug the values in the equation and verify the solutions too.