Multiplication Models and Equal Groups Worksheets
Our free, printable multiplication models and equal groups worksheets feature a fun strategy to tackle multiplication. This set uses multiplication models for conceptual clarity. The numbers involved are illustrated as equal groups of items, so kids learn to multiply quicker, and apply multiplication in real life as well.
These pdf worksheets on multiplication models and equal groups are best suited for children in grade 2, grade 3, grade 4, and grade 5.
CCSS: 2.OA, 3.OA, 3.MD, 4.NBT, 5.NBT
Exclusive Multiplication Models Worksheets
Make multiplication easier for young learners using objects arranged in arrays, where the number of rows and columns represents the two factors to be multiplied.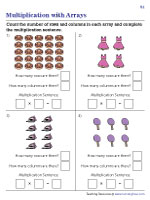 Multiplication Using a Number Line
Watch budding math wizards happily skip through these exercises, as they hop along number line models to get the hang of multiplication.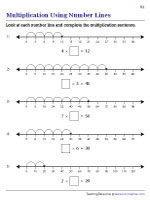 Encourage 2nd grade and 3rd grade kids to observe the equal groups of everyday objects, glean the numbers they represent, and answer the questions in these pdf exercises.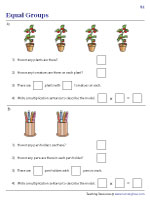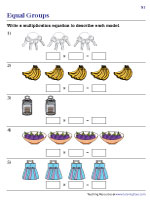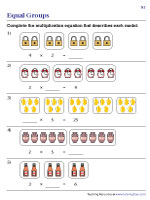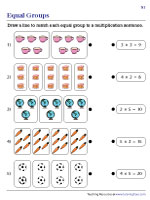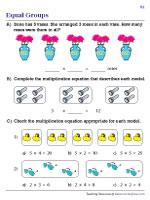 Acquaint 5th grade kids with the area model in this section, where they figure out the partial products, before adding them up to determine the final product.
Introduce children to yet another method that breaks down multiplication. They are expected to find the product by using the lattice method here.