Perimeter of a Square Worksheets
Let our free printable perimeter of squares worksheets be your reliable beacon light as you sail through a number of exercises in finding the perimeter of squares. Not only can students choose to solve illustrative problems involving integers, decimals, or fractional side lengths, they can instantly verify the results using the included answer keys. Our perimeter of a square worksheets are available in both customary and metric units.
These pdf tools are highly recommended for grade 2, grade 3, grade 4, and grade 5 students.
Select the Measurement Units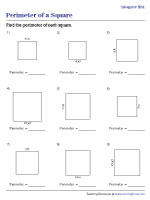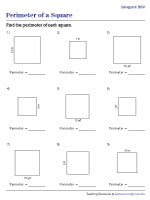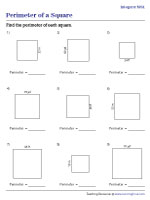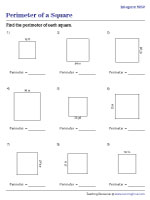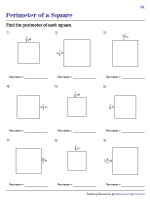 Perimeter of Squares - Fractions | Worksheet #2
Let children substantiate their learning by solving all 9 exercises in this pdf perimeter of a square worksheet. With our expertly illustrated problems around, the process will hardly feel like a chore.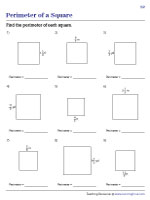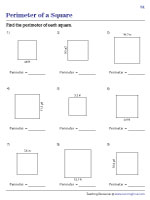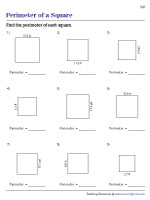 Area and Perimeter of Squares Worksheets
This section of our printable worksheets helps cover more ground in the concept of perimeter of a square. Give it a go, and watch the kids confidently solve problems regarding area and perimeter of squares.