Perimeter of a Rectangle Worksheets
Hit a home run with our printable perimeter of rectangles worksheets! A resource that can be accessed for free, our exclusive exercises are a tremendous opportunity for kids to revise and review the formula of finding the perimeter of a rectangle. Be mindful of the units while writing down the answers and utilize the included answer keys for quick self-validation. Our perimeter of a rectangle worksheets are available in both customary and metric units.
We suggest these pdf practice tools for students in grade 2, grade 3, grade 4, and grade 5.
CCSS: 3.MD, 4.MD
Select the Measurement Units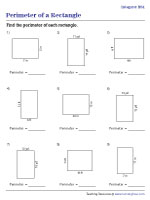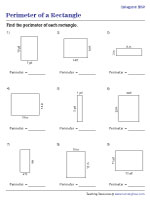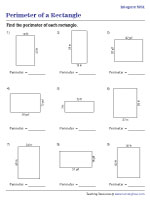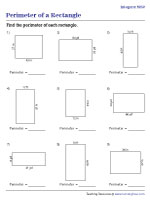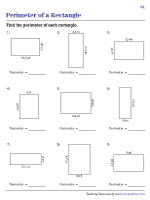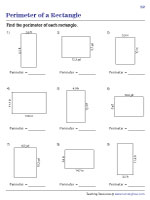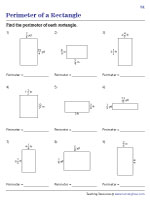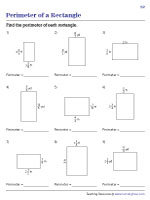 Area and Perimeter of Rectangles Worksheets
An exciting recapitulative tool, our free and printable area and perimeter of rectangles worksheets get kids solving a number of illustrative exercises with speed and precision.