Area of a Rectangle Worksheets
Our free area of a rectangle worksheets ensure that children have access to a range of printable practice worksheets to boost their skills in finding the area of rectangles. Provide young students with the opportunity to direct their attention to rectangles having integers, decimals, or fractional side lengths. Our area of rectangles worksheets are available in both customary and metric units. The answer keys make practice twice as easy!
These pdf resources are suitable for grade 3, grade 4, grade 5, and grade 6.
CCSS: 4.MD
Select the Measurement Units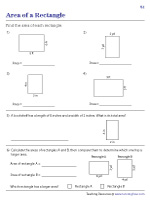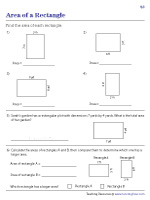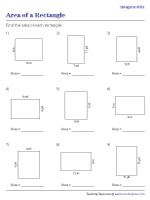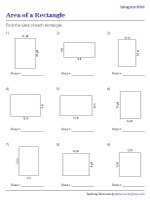 Area and Perimeter of Rectangles Worksheets
Suitable for grade 3 and grade 4 children, these free pdf area and perimeter of rectangles worksheets impel kids to use the given measures, substitute them in relevant formulas, and calculate the missing dimensions.