Letter A Worksheets
Our free, printable letter A worksheets herald the dawn of a golden era in your child's learning. With activities such as identifying, tracing and coloring, this set guides your little ones as they step into the world of the alphabet. A solid springboard for printing and vocabulary practice, these exercises will have your kids soaring high in no time.
These uppercase and lowercase letter a worksheet pdfs are ideal for pre-k and kindergarten kids.
CCSS: L.K.1.A
Watch tiny tots have their pick from the spectrum of hues as they color the capital A and pictures of words beginning with A in this section of our letter A worksheets pdf.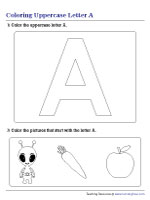 Set the ball rolling with this worksheet on tracing the capital letter A. Watch pre-k kids' writing practice kick off as they repeatedly trace the shape of the uppercase A.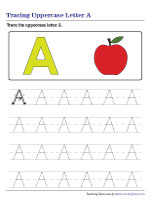 Encourage young learners in kindergarten to pick up their pencils and practice writing the capital letter A, making sure to stay within the three-lined frame in this exercise.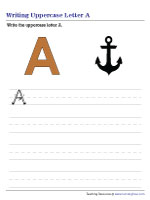 Coloring is one of those things pre-k kids just can't get enough of. In this letter a worksheet for pre-k, they fill in the lowercase letter a with hues of their choice.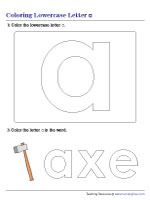 Once your pre-k and kindergarten kids have started having a bit of a winning streak with A, guide them further toward proficiency in A with this tracing the lowercase letter a worksheet.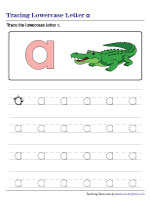 Follow the arrows closely along the curves of the small letter a, and repeat the shape multiple times in the lines provided, until you can do it with your eyes closed.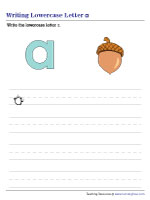 Letter A Words and Pictures Chart
Happiness is when alphabet learning is a part of your kindergartner's routine. Put up this printable letter A words and pictures chart with new words starting with A.